Welcome to Southport

Our story began with a servants heart over 50 years ago. We believe our purpose is to worship God in Spirit and in Truth and thus enjoy His Presence every time we meet. We are here to love and serve people just as they are, so they become whole. We want to equip believers to do the work of the ministry by discipling, training, and growing as a Body, as the Word is intentionally ministered and to release believers to function in the ministry to which God has called them.

If you can identify with these designated purposes, we invite you to come and grow with us!

A dedicated children's staff, dynamic youth team, and caring pastoral staff are here to serve you.

Mark 2:1 states, "And it was heard He was in the house"

Come and see!
Pastor Carolyn Nichols
We believe: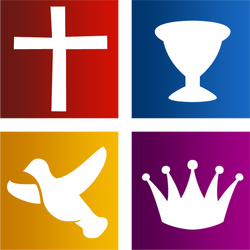 We are a Foursqaure church located in National City , CA.

Through Adam, all people inherited a sin nature and consequently are all in need of a Savior. Genesis 1:27; Romans 5:12,19

Repentance & Acceptance
Repentance means to turn away from a sinful lifestyle and accept Christ as the only Savior.

The New Birth
We believe that the change that takes place in people when they are "born again" is very real. They receive righteousness through Jesus Christ, and they are empowered by the Holy Spirit; therefore, they should have new desires, interests and pursuits. 2 Cor 5:17
---
Our Mission
The Foursquare Church exists to glorify God and advance His kingdom. Jesus Christ's command is to preach the gospel and make disciples of all nations (Mark 16:15 Matthew 28:19). The Foursquare Gospel presents Jesus Christ as the Savior, The Healer, The Baptizer with the Holy Spirit and our soon coming King.
Discipleship
To equip believers to do the work of the ministry, through the empowering of the Holy Spirit, utilizing His gifts in their lives.

Community
To minister to the orphans, widows, homeless and the needy in our community.